How to Apply
We'd love for you to join the Firetree team! Check out our open positions on Indeed.
Why Work for Firetree?
Helping people get a second chance at life is what we do; whether dealing with an addiction or learning to live life "outside" after incarceration, Firetree, Ltd. offers a new way of life.
A key element to our success has been our commitment to exceptional care and service, provided by our devoted and caring staff. With the continued growth of our organization to include new facilities and personnel throughout the Northeast, we are focused on attracting top quality candidates to meet these growing needs.
If you share this vision and are looking for a way to make a difference, Firetree, Ltd. may be the opportunity for which you've been waiting.
Employee Benefits
Firetree, Ltd. offers employees a comprehensive benefits package, which includes:
Health Insurance
Company matched 401 (k) Retirement Plan
Generous Paid Time Off
Dental
Vision
Paid Holidays
Paid maternity / paternity leave
Tuition Reimbursement Program
Life Insurance
Flexible Medical Spending Accounts
Short/Long Term Disability
Employee Assistance Program
Other Supplemental Insurances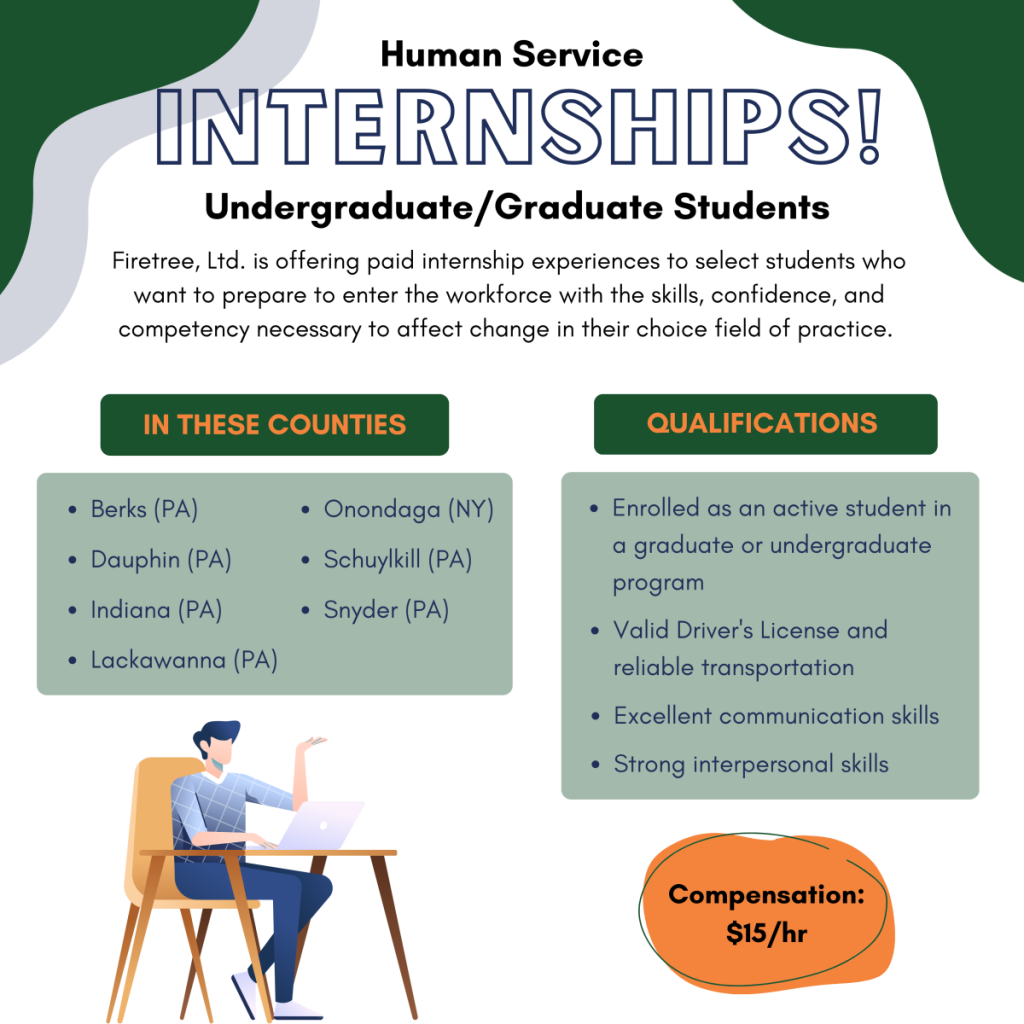 Interested in our internship opportunities?
Email Scott Snyder at ssnyder@firetree.com for more info!
Firetree, Ltd. is an equal opportunity employer. Our recruiting and hiring decisions are made without regard to sex, age, race, religion, national origin, marital status, sexual preference, ancestry, military status, veteran status, disability or any other protected class.