Conewago Snyder Staff Go Above and Beyond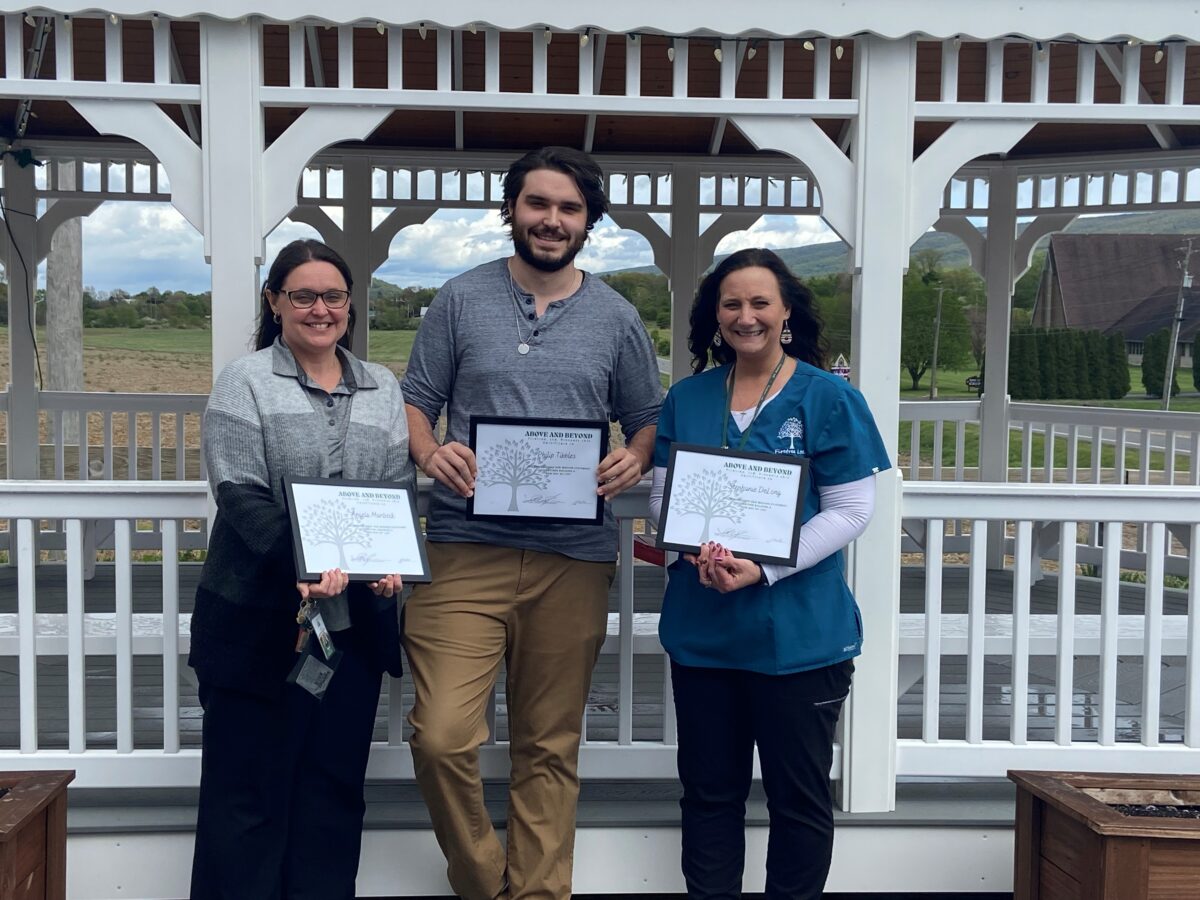 Congratulations to Conewago Snyder staff that have recently been awarded Firetree, Ltd.'s Above and Beyond Award!
Angela Manbeck, Clinical Supervisor:  Angela has been recognized for her work with a client that was in a mental health crisis.  She worked with the client daily and worked tirelessly to get him into an appropriate placement that could provide support for all of his needs.
Phil Tibbles, Program Monitor:  Phil volunteered to work a weekend shift when other staff was not available.  During the weekend, Phil stepped up by coordinating an emergency room transport for a halfway house client and assisting on the detox unit.  He displayed his attention to detail and professionalism throughout.
Stephanie Delong, Nursing Supervisor:  Stephanie was faced with a situation in which a client that was taking a very expensive life-sustaining medication did not have insurance.  She spent many hours on the phone with multiple entities and was able to get insurance in place for the client, which meant he could get his medication and stay in treatment.
Thank you to Phil, Angela and Stephanie for going Above and Beyond and always putting our clients first!