Women's Programming at Firetree Ltd.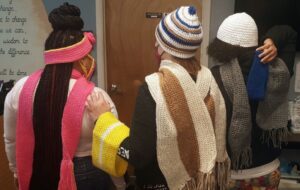 Firetree, Ltd. is committed to providing a quality treatment experience for our program participants. Our facilities accomplish this goal is by recognizing not all individuals who struggle with addiction have the same backgrounds, life experiences, trauma, or gender identity.
Our program for women is designed to create a comfortable environment, where women can feel safe to share their experiences with other participants. Relational skills, boundary setting, and gender specific role fulfillment are taught to foster awareness and improve prosocial functioning. Firetree, Ltd. utilizes "Helping Women Recover," an evidenced-based treatment curriculum created by Stephanie Covington. This curriculum includes gender-specific interventions, which integrates treatment of substance use disorders with trauma recovery. Additional gender-specific groups on domestic violence and trauma informed care are also provided. Our Life Skills program teaches parenting skills, female health and wellness, recognizing and avoiding domestic violence situations, and women in the work place, among other topics.
The women in our programs are given the opportunity to express themselves creatively, which can aid in the healing process. A creative outlet allows feelings to flow and teaches a new skill our clients can use throughout their recovery.
Our ladies at Conewago Pottsville have been very busy crocheting hats, scarves, mask covers and blankets in their spare time. We love the bright colors!