Staff Spotlight : Above and Beyond Award
   Firetree Ltd. Is happy to present an Above and Beyond Award to Jamie Long! Jamie is our Training Coordinator and she is located in our Corporate Office in Williamsport, PA. Dr. Ann Bruno, Corporate Clinical Director, nominated for the award for providing critical training to our clinicians.  Jamie created and presented the specific training needed for our in-house medical records management system.  Jamie also organizes other staff training, team building exercises and she is always available to answer questions with a smile.  Thank you Jamie for all of your hard work!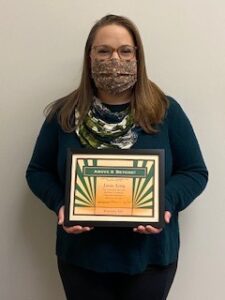 A Warm Congratulations to Jamie Long, Firetree's Training Coordinator!!
If you would like to become a part of the Firetree Family, click here to see our current openings on Indeed: https://www.indeed.com/cmp/Firetree/jobs
   Firetree, Ltd. recently recognized four members of our Firetree Family for personifying our mission statement "Together Building a New Way of Life" by presenting them with Above & Beyond awards.  Above & Beyond awards were presented to Destiny George from Conewago Place, pictured below, as well as 3 others.  Thank you for setting a great example!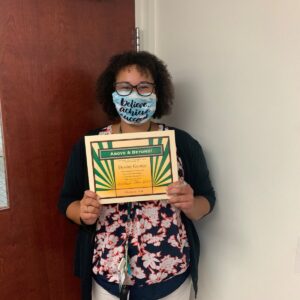 Great Job, Keep up the good work!!
If you would like to become a part of the Firetree Family, click here to see our current openings on Indeed: https://www.indeed.com/cmp/Firetree/jobs