Staff Spotlight : Service Award
We would like to recognize two members of the Firetree Family who recently received their 5 and 15 year Service Awards:
Courtney Morse reached her 5 year mark with Firetree, starting out as an intern in 2014 at Syracuse Pavilion.  She was eventually promoted to Program Monitor in 2015, and then to Social Services Coordinator in 2019. During her time with Firetree, Ltd., Courtney obtained her Bachelor's Degree in Business Administration in December 2016 and her Master's Degree in Criminal Justice in May 2019.
Christopher Corcoran achieved 15 years of service and has been with Firetree, Ltd. at Syracuse Pavilion since 2005 when he started as a Part Time Program Monitor. In 2006, he was promoted to Full Time Program Monitor, and then to the position of Federal Case Manager in 2007.  Chris was promoted to his current position of Facility Director for Syracuse Pavilion in 2013.  Thank you both for your years of service, we appreciate all your hard work and dedication!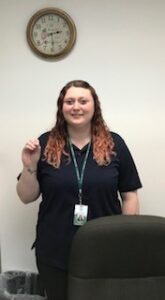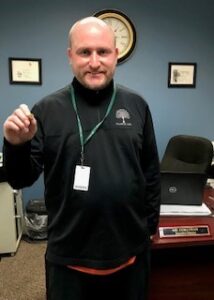 Great Job, Keep up the good work!!